Postoperative Pain is Not a Destiny
It's not easy. You were operated. You will certainly feel pain. You should be patient.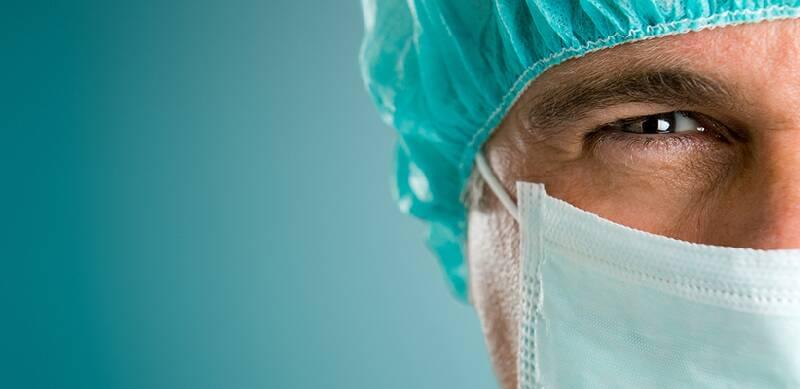 Post-anesthesia recovery starts with elimination of effects exerted by anesthetic agents and recovery of body functions. Anesthesiologist will closely monitor you and deal with your medications in order to ensure safe recovery and your vital findings and wound dressing are checked and your pain level is evaluated at the care unit where is also referred as reanimation unit. After full recovery is achieved, your pain therapy will be given according to the treatment plan approved by your anesthesiologist starting at preoperative period until you are discharged or even in the postoperative period, if required.
In the post-anesthesia period, pain and discomfort may develop secondary to the operation when effects of anesthesia disappear. For some cases, pain killers can be locally or regionally administered in order to eliminate pain at baseline recovery. The pain secondary to the surgical intervention may lead to increased heart rate and blood pressure as well as fatigue. Your primary anesthesiologist will be consulted if you feel pain during the recovery period, and extra medications will be prescribed to ameliorate your pain. This type of pain is referred as acute pain and our treatment protocols are various for postoperative pain. You will certainly have pain therapy depending on the actual operation and the pain secondary to the operation. However, the pain killer and the administration route (pain control device, intramuscular or intravenous administrations) are at your physician's discretion. State-of-the-art technology developed safe systems for postoperative pain therapy and patients may self-administer pain killer substances and participate to the pain therapy process. Patients may self-administer the adjusted dose of the pain killer drug via intravenous route or epidural catheter just by pushing a button. The dose adjusted by anesthesiologist is not exceeded even if the patient pushes the button more than once. Drugs used for eliminating pain may vary depending on the type of operation, location, age and several other factors. Nausea and vomiting secondary to the administration of such drugs are more common with abdominal surgery, middle ear surgery and ophthalmic surgery which are done under general anesthesia. For most cases, the nausea does not persist and it may be treated with antiemetic agents. Some patients may still experience problems although developed anesthesia drugs and techniques enabled reduction of nausea, vomiting and itching.
After you are transferred to your room, your pain level will be checked by the nurse or the physician in regular intervals and thus, it will be ensured that you have a comfortable and safe postoperative period… All necessary measures are taken. Reasons underlying the pain are evaluated and multi-modal pain therapy, which prevents pain using multiple modalities, is re-planned for each period. Therefore, side effects of pain killer drugs will be minimized and a stable pain therapy plan will be made.
While you are discharged, your pain level will be under acceptable level and the risk of tendency to the chronic pain will be overcome since you had a well managed acute postoperative pain period. Your pain therapy plan can be made for home care settings using oral drugs, if required.
In conclusion, suffering is not a destiny…
---
---