URINARY TRACT INFECTIONS IN CHILDREN
Urinary tract infection (UTI) is one of the most common infections in childhood. It is the second most common infection following the upper respiratory tract infections. The term UTI means invasion of any part of the urinary tract (kidneys, ureters, and bladder) by microorganisms, especially bacteria.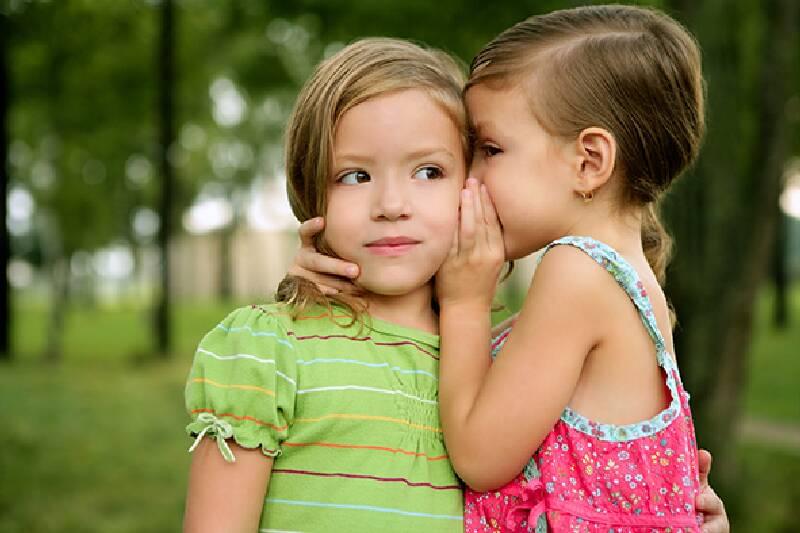 If infection is restricted in bladder, it is referred as "cystitis", whereas the term will be "pyelonephritis" if the infection involves kidneys. It is more prevalent in boys, particularly in uncircumcised infants, in the first year of life, but it is more frequent in girls after infancy. In general, the incidence is 3-7% in girls and 1-2% in boys under the age of five.
WHY URINARY TRACT INFECTION IS IMPORTANT IN CHILDREN?
Urinary tract infection is characterized with recurrences in childhood and usually, there is an underlying urinary tract abnormality which facilitates development of UTI. Moreover it can cause renal damage resulting in serious long-term problems such as high blood pressure, pregnancy problems and chronic renal failure. Development of UTI at early ages (especially in infancy), delayed treatment and recurrences increase the risk of development of kidney injury. For all these reasons, early diagnosis and treatment and appropriate follow up of the UTI is extremely important.
HOW DOES URINARY TRACT INFECTION DEVELOP IN CHILDREN?
Under normal conditions, urine is sterile and does not contain microorganisms. In pediatric population, the most common cause of UTI is bacteria of intestinal origin, and Escherichia coli (E. coli) accounts for 80-90% of all cases. Other bacteria are less commonly seen, and fungi and viruses rarely cause UTI. The bacteria of anal and genital flora invades urinary canal, proliferate in bladder and reach kidney, resulting with UTI. Less frequently, bacteria may reach urinary tract via blood circulation or invasion from nearby organs and they cause urinary tract infection.
FACTORS INCREASING THE RISK OF URINARY TRACT INFECTION IN CHILDREN
1-Neonates and infants are prone to UTI especially during the first several months of life since their immune systems are not well mature
2- Microorganisms reach urinary tract more easily in girls since the urethra is shorter and UTI develops more frequently.
3-Bacteria find an appropriate environment to proliferate beneath preputium in uncircumcised boys particularly throughout the first year of life, resulting with invasion of urinary tract and causing urinary tract infection.
4-Structural disorders of urinary system impair urine flow, and UTI is facilitated. The most common disorder is vesicoureteral reflux (VUR), which implies retrograde flow of urine from bladder to kidney. Also, urinary tract obstructions and many other rare kidney abnormalities lead to UTI. Therefore, renal disorders which are determined in intrauterine life with fetal ultrasonography should be followed up in the postnatal period.
5- In voiding disorders which are associated with inability to empty bladder, and in children who frequently holds urination too long, UTI can develop easily since urinary flow rate slows down and bacteria cannot be completely eliminated. Constipation is also another reason facilitating development of UTI by impairing the ability of emptying bladder due to compression of intestines.
WHAT ARE THE SYMPTOMS OF URINARY TRACT INFECTION?
Clinical findings of UTI are not specific in infants under the age of two years. Every febrile baby should be investigated for UTI. Interrupted urination, crying during urination, poor urinary flow and abnormal smell of urine are warning signs for parents. Persistent jaundice in newborn period, tendency to sleep, hypoactivity, crying without reason, irritability, restlessness, loss of appetite, malnutrition, diarrhea, vomiting and inability to gain weight, are among other symptoms of UTI in pediatric population.
Older children are able to express their complaints. Lower urinary tract infection, or cystitis, is characterized with dysuria, frequent urination, sensation of urgency, abnormal smell of urine, incontinence and hematuria. For pyelonephritis, the symptoms are associated with fever, vomiting, flank pain and abdominal pain. In addition, such patients may suffer from growth retardation and inability to gain weight.
HOW CAN URINARY TRACT INFECTION BE DIAGNOSED?
Presence of white blood cells and bacteria in urine is suggestive of UTI. The final diagnosis is made by isolation of the microorganism in urine culture. Mid-stream urine flow is sampled for urine culture. For younger children and babies without urination control, the most common method to collect urine is to use urine bags after perineal region is appropriately cleaned. Urine bag should be frequently changed since the risk of contamination is high. Urine sample can also be taken using a urinary catheter, which is placed via urethra, or using a needle which is percutaneously inserted from suprapubic region to urinary bladder. Urine samples should be immediately sent to the laboratory in order to avoid risk of contamination and to get more reliable results .
HOW TO TREAT AND FOLLOW-UP URINARY TRACT INFECTION?
Urinary tract infection is treated with antibiotics for 7-14 days. In addition to the treatment of UTI in children, it is necessary to investigate high-risk patients with imaging studies and to apply preventive measures to avoid new infections. Renal ultrasonography is the most common method used for research purposes. Voiding cystourethrography, performed after urinary catheterization, is used to investigate VUR when necessary. Nuclear renal scans obtained in nuclear medicine departments, are useful methods revealing the renal functions and the damage of kidneys. Preventive therapy include adequate fluid intake, providing genital hygiene, frequent bladder emptying, prevention of constipation, correction of voiding dysfunction and circumcision for male children. In addition to those measures, prophylactic antibiotherapy can be started in selected patients.
In conclusion, UTI is an important problem in childhood. Early and appropriate treatment with necessary investigations and preventive measures and with a good cooperation of physician and parents, will minimize the risk of renal damage.
---
---